2003

Silver Nitrate by

2003

Criminal

by

2002

Lapis Blue, Blood Red based on the life of Artemisia Gentileschi

1999

The Woman Who Believed The Future Would Never Come:

a technology workshop with

1998

Photographing Women

by

1997

hairbloodvinyl

:

1996

Ionesco's The Killing Game

conceived by Lisa Dove

1996

Othello

1996

The Wild Party

1996

Splendids

1995

October Septet: An Evening of One Acts
THE AMAZING TRUE ADVENTURES OF BUCKBEAN BUSHYTAIL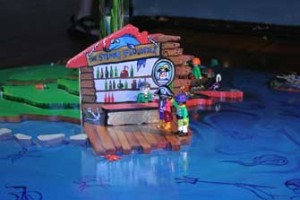 Written and Directed by Greg Paul.
Original music by Lisa Dove.
A young rabbit named Buckbean Bushytail, sets off on an epic journey to save Rabit Valley from the great dragon Shrub. On the way Buckbean meets pirates, sea-monsters, a beautiful princess, and Stinky, a former child actor.
Children of all ages will love this funny, music and magic filled tale that proves that "Small is big, and big is small."
Professional actors manipulate toy 'performers' on a beautiful turntable set painted by artist Anya Ulinich. Greg Pattillo will be playing beatbox flute for the show with Peter Seymour on double bass.
Saturday June 9th @ 2:30 PM
Neighborhood Playspace
Corner of Kane & Clinton Sts.
Cobble Hill, Brooklyn
MODEL a new play by Cathy Caplan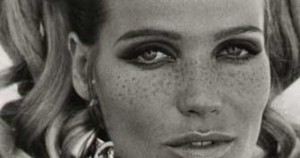 Mixing live on-stage photography, projections and dramatic narrative, MODEL is an imagined history of the production of a series of photographs that appeared in VOGUE in the mid 70s. It's a gender and generational war, all reflected in the swirling undertow of images by Guy Bourdin, Richard Avedon, and Helmut Newton. MODEL tells the story of a fashion editor who drags her resistant daughter along to a shoot in their country house, involving a supermodel, an established photographer, and his ambitious assistant.
Recipient of design grants from Edith Lutyens and Norman Bel Geddes Foundation and AE Ventures Foundation
Mabou Mines/Suite Artist Residency 2007
Toronada Theater/PS 122
OH WHAT WAR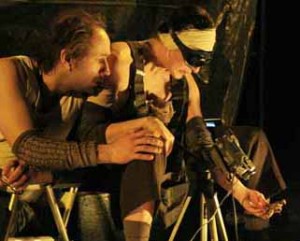 A fantasy of flagrant disobedience to authority, OH WHAT WAR follows a band of deserters stuck in No Man's Land. A mash-up of mud, vintage war songs, b/w video footage and battle noise, this original Juggernaut production zeros in on the great war machine that holds us captive.
Culturemart 2007
Jan 20 & 21, 2007
www.here.org